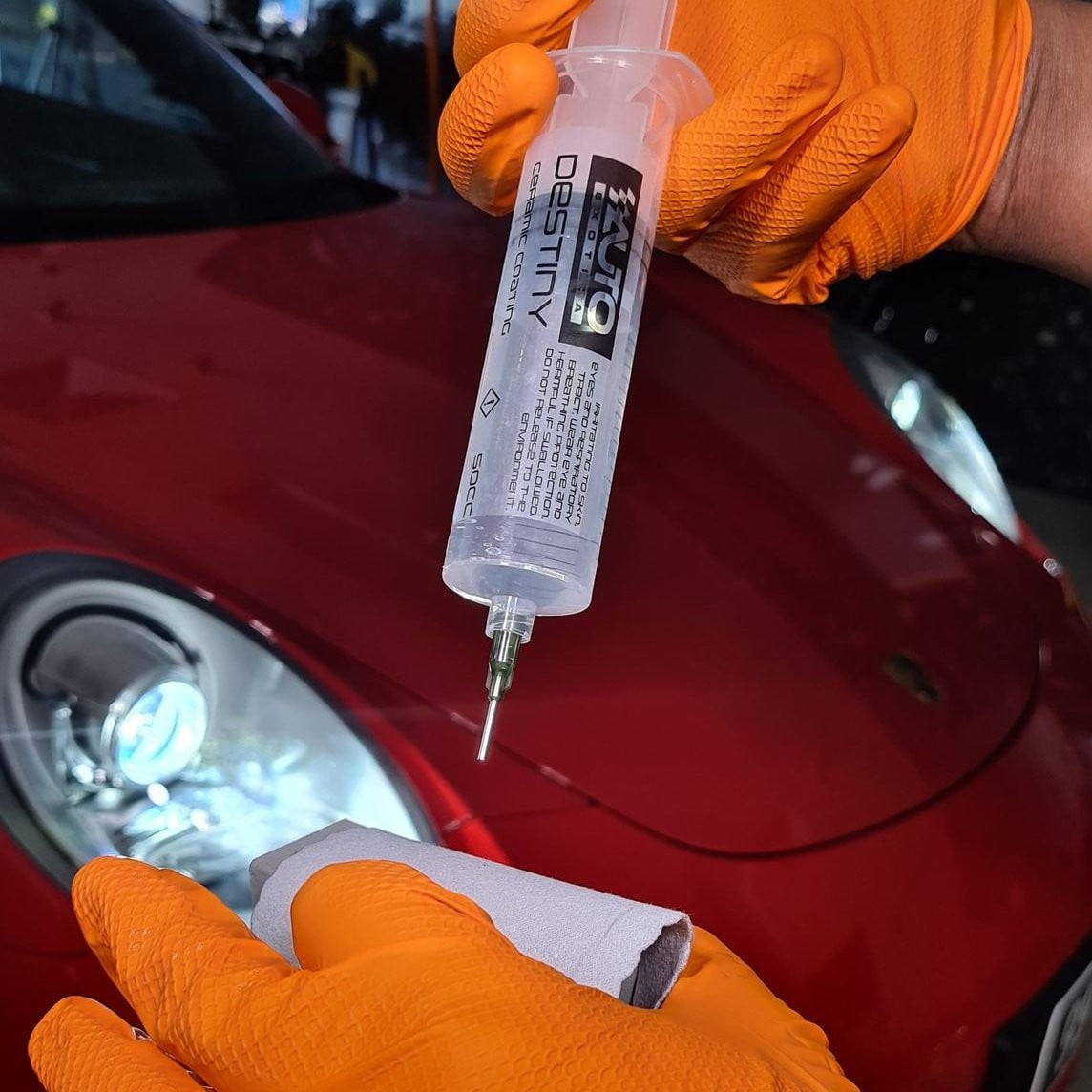 Coating Kit Only - $1̴6̴0̴
Contents:
50cc Ceramic Coating Applicator

Final Touch Microfiber Cloth

Suede applicator cloth

Applicator block
Suitable for use on:
All external Paint and metal finishes and hard plastic

Alloy wheels and Brake calipers
Auto Exotica's Professional-Grade DIY Ceramic Coating kit is the ultimate DIY Car Coating. It saves you time and money in car maintenance and depreciation by making your paint extremely hydrophobic (water-repelling), chemically and mild abrasion resistant and adds an extreme, lusterous, long lasting, deep gloss.
---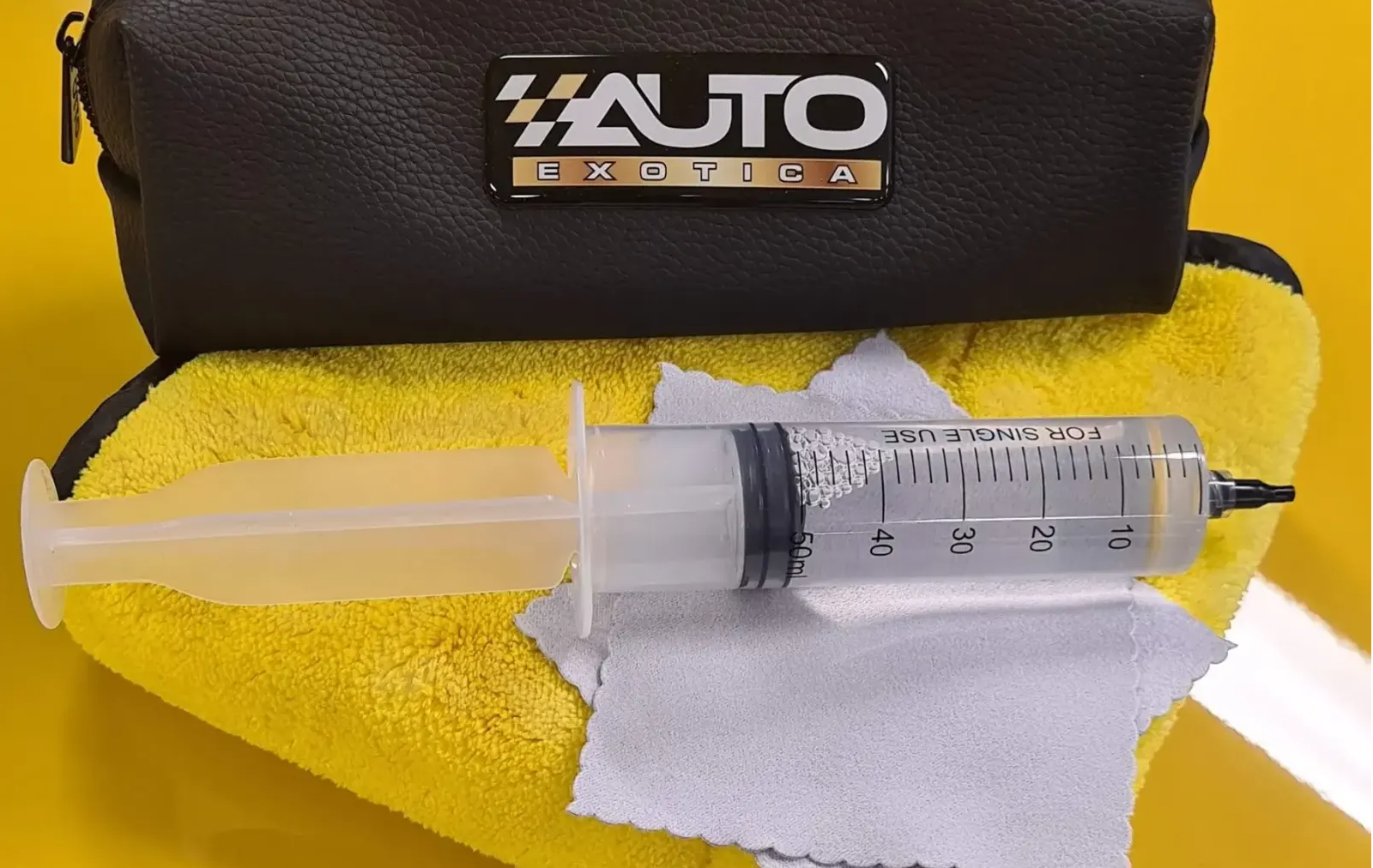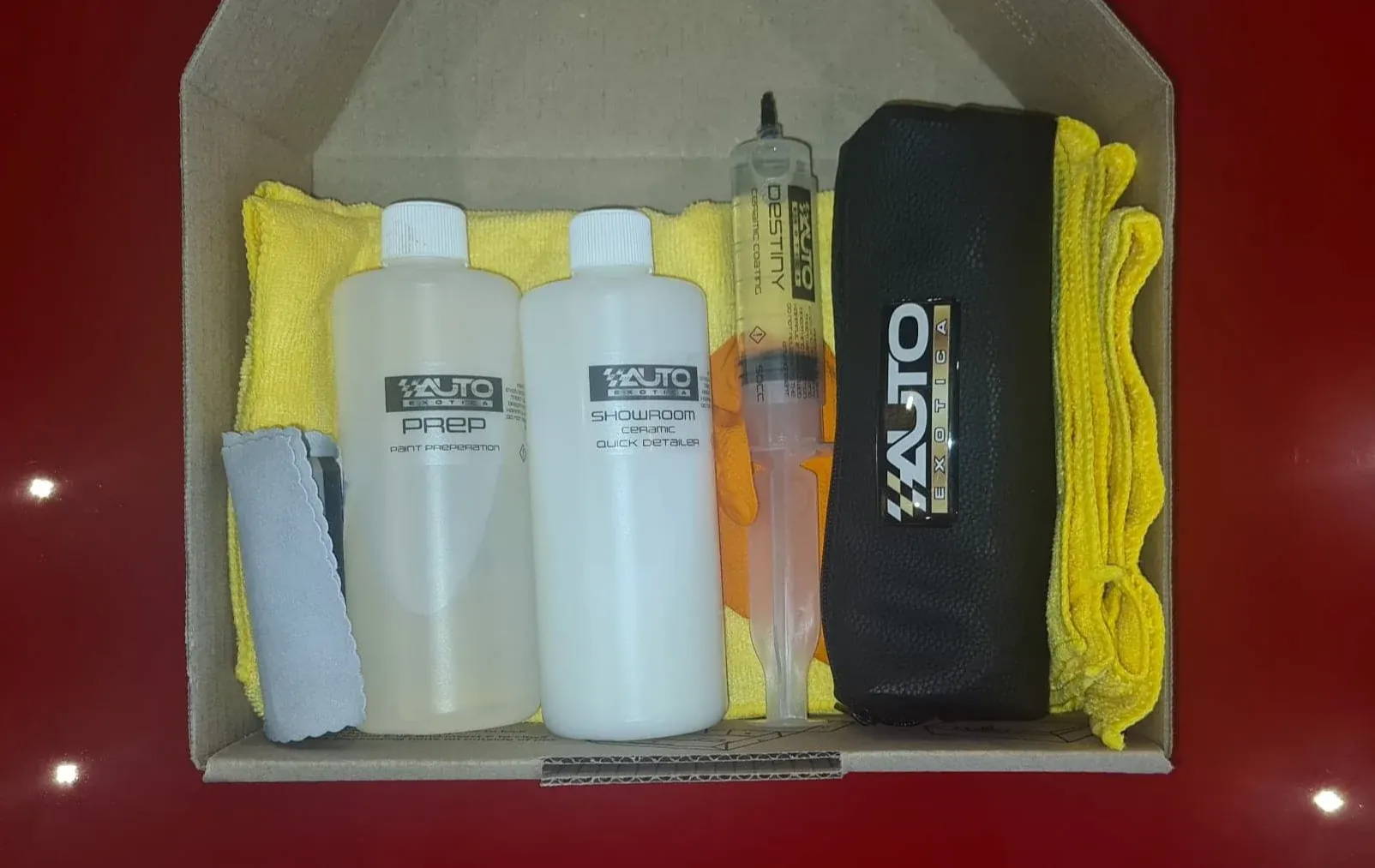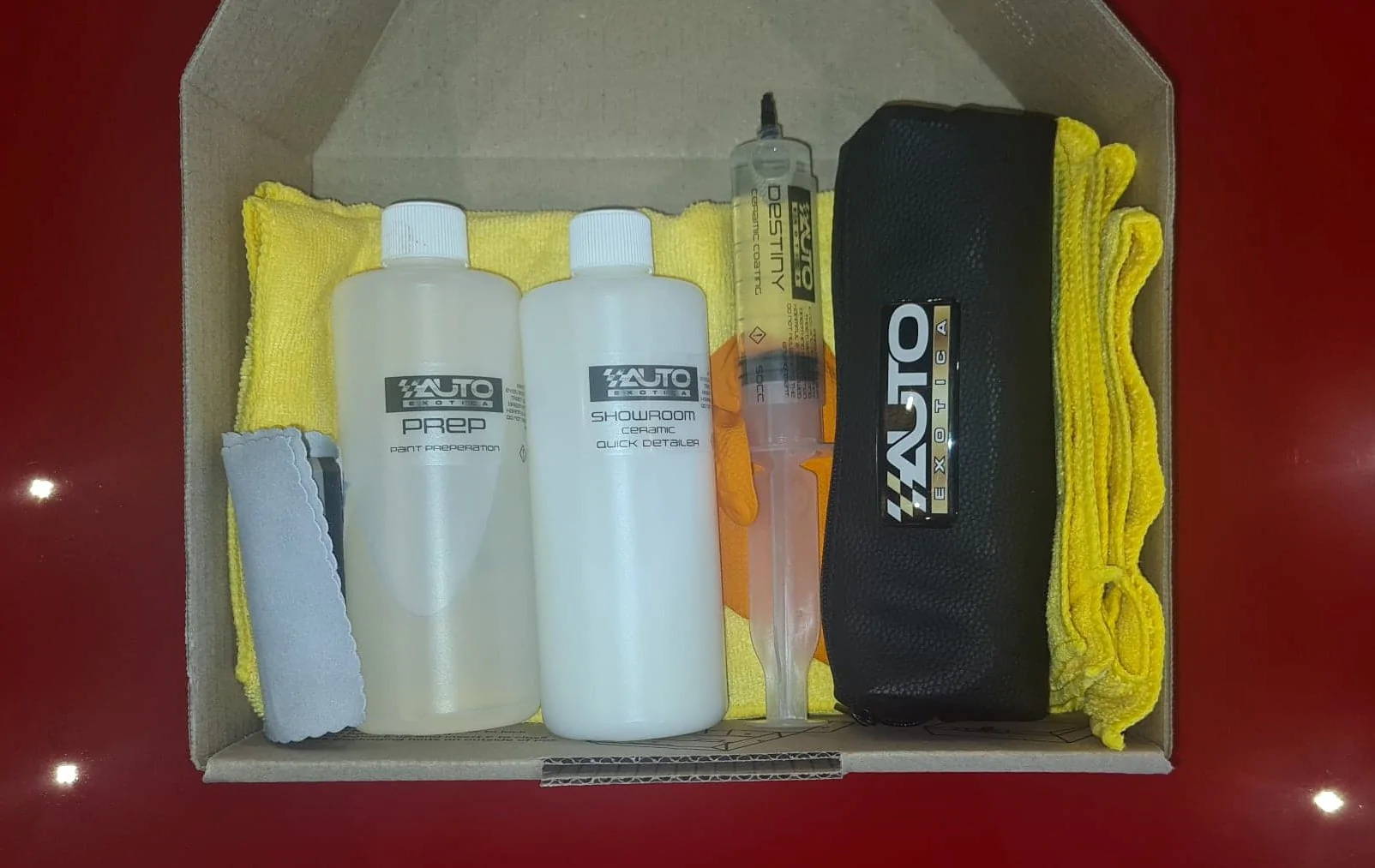 ---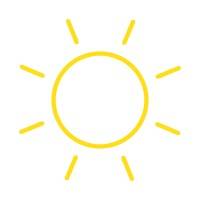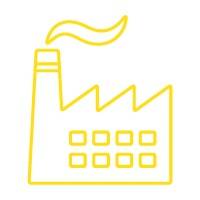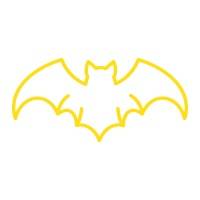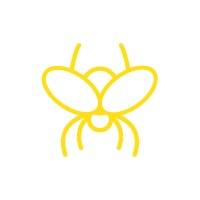 Tree Sap / Insect Splatter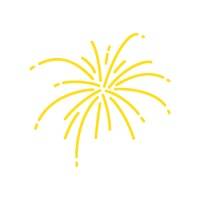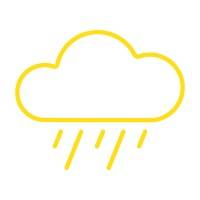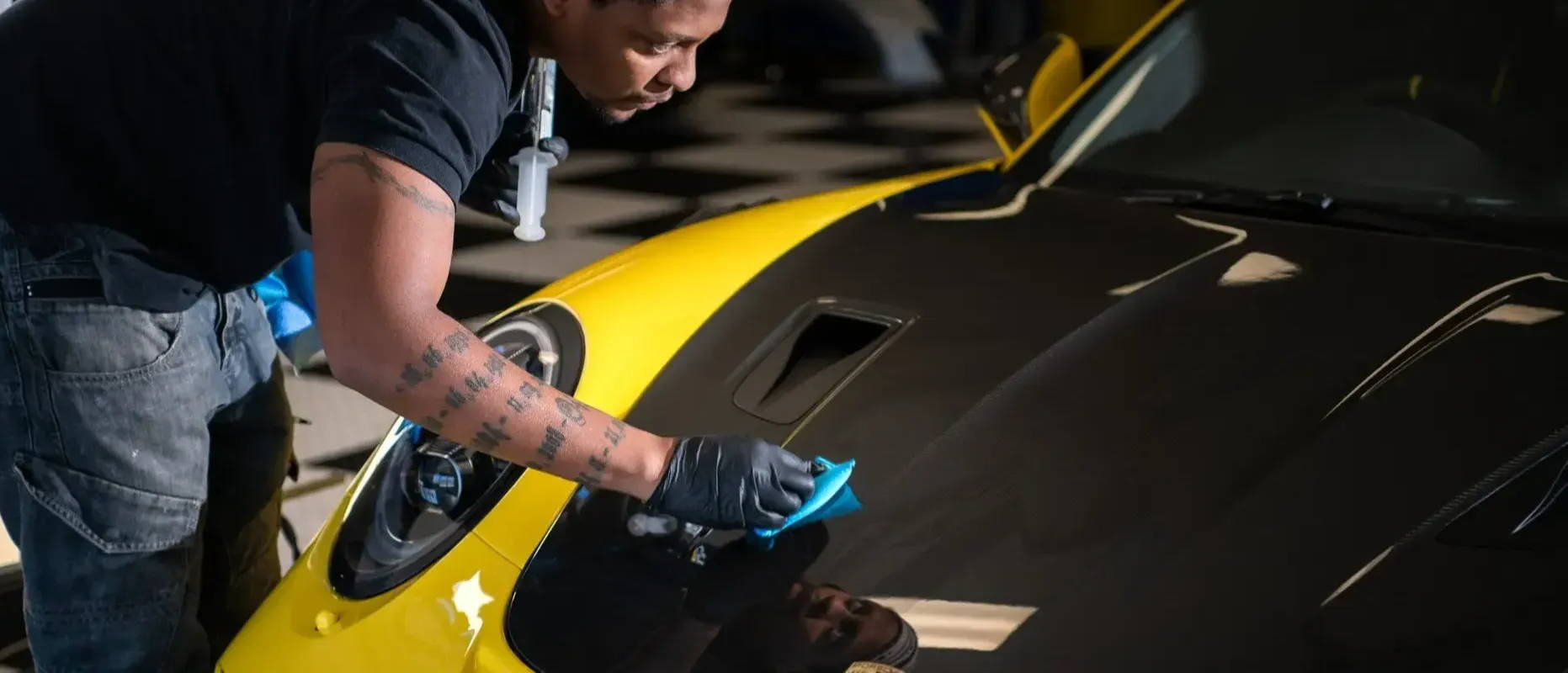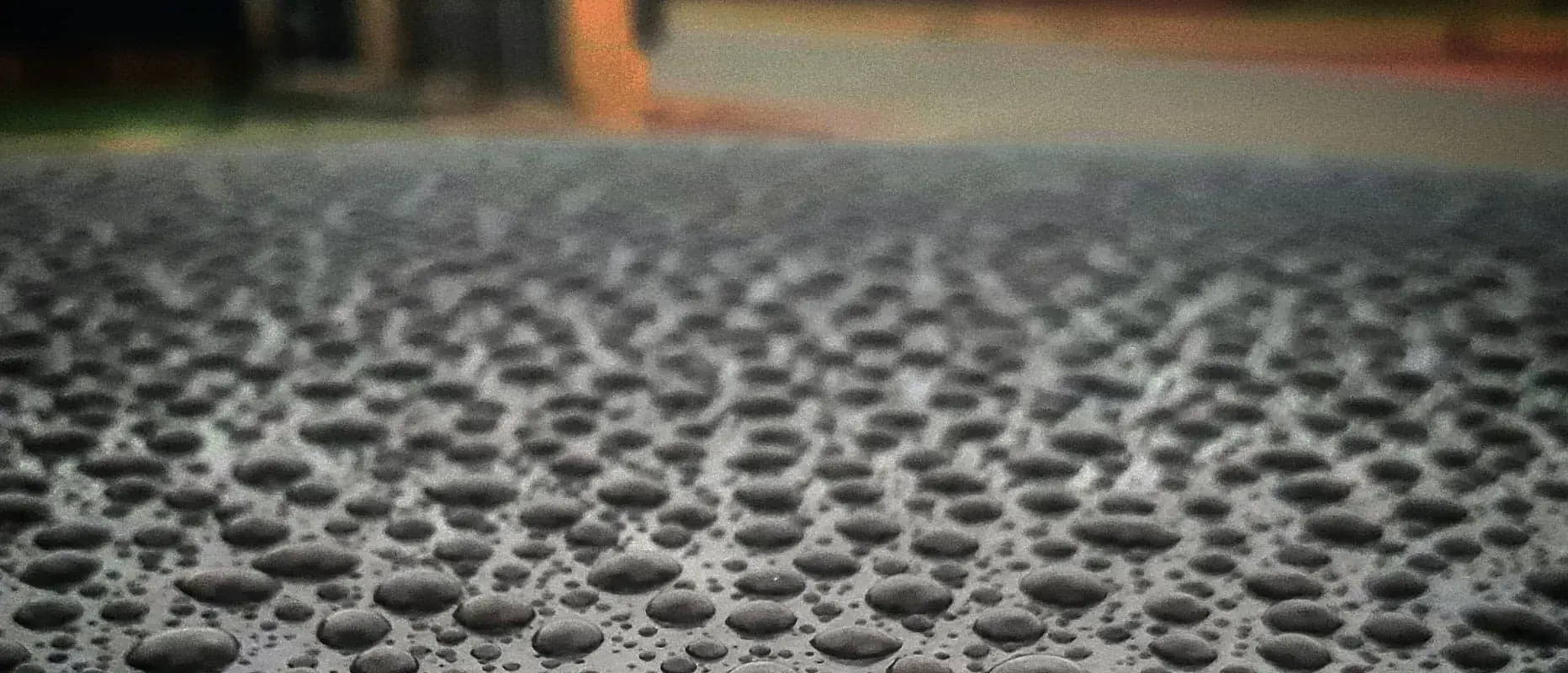 ULTRA hydrophobic, easy to wash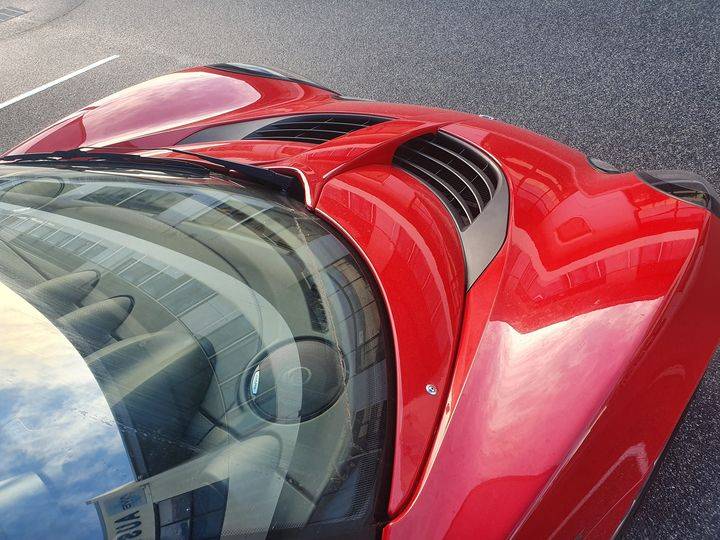 Ceramic Coatings OUT PERFORM traditional paint sealants. Destiny is a 9H coating which means it has a hardness unlike waxes and spray sealants.
This adds a degree of scratch and swirl protection that traditional waxes are not capable of attaining.
It adds chemical protection not possible with waxes and durability that sealants and waxes can simply only dream of.
---
Professional Results - at home! The best protection solution
We coated our Porsche Boxster and drove it straight back across the nullarbor. Two years later the car still beads away water and is protected from the elements.
Lasts up to 2 - 4 Years
Protects against UV, Chemical attack and mild abraisives
Makes maintenance extremely easy, saving you time and money
Enough coverage for two-three coats on a mid sized sedan, one coat on a large vehicle.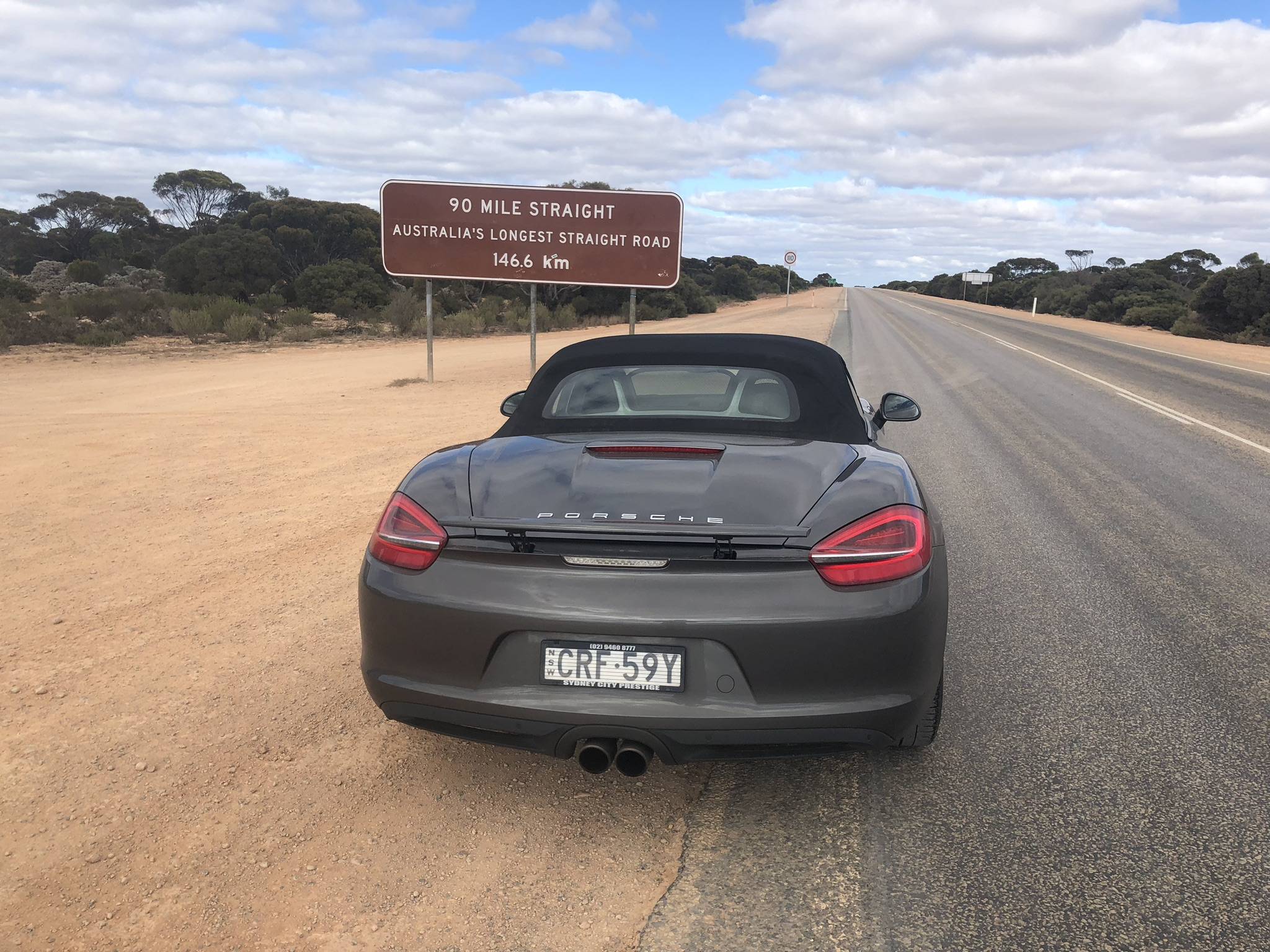 Application is simply with the included Kit:
Wash your car thoroughly and polish any scratches that you wish to remove.

Completely de-contaminate the vehicle using the included paint preparation spray - spray on to a panel and wipe until any haze clears

Wrap the application cloth around the applicator block. Sparingly apply three lines of the coating to the application cloth.

Gently apply the product by wiping the cloth and block accross an area of no more than 30x30cm at a time. First work in up and down rows, and then across, forming a cross-hatch pattern.

When the coating begins to haze (after around 15-25 seconds) buff the area gently but quickly in random motions until clear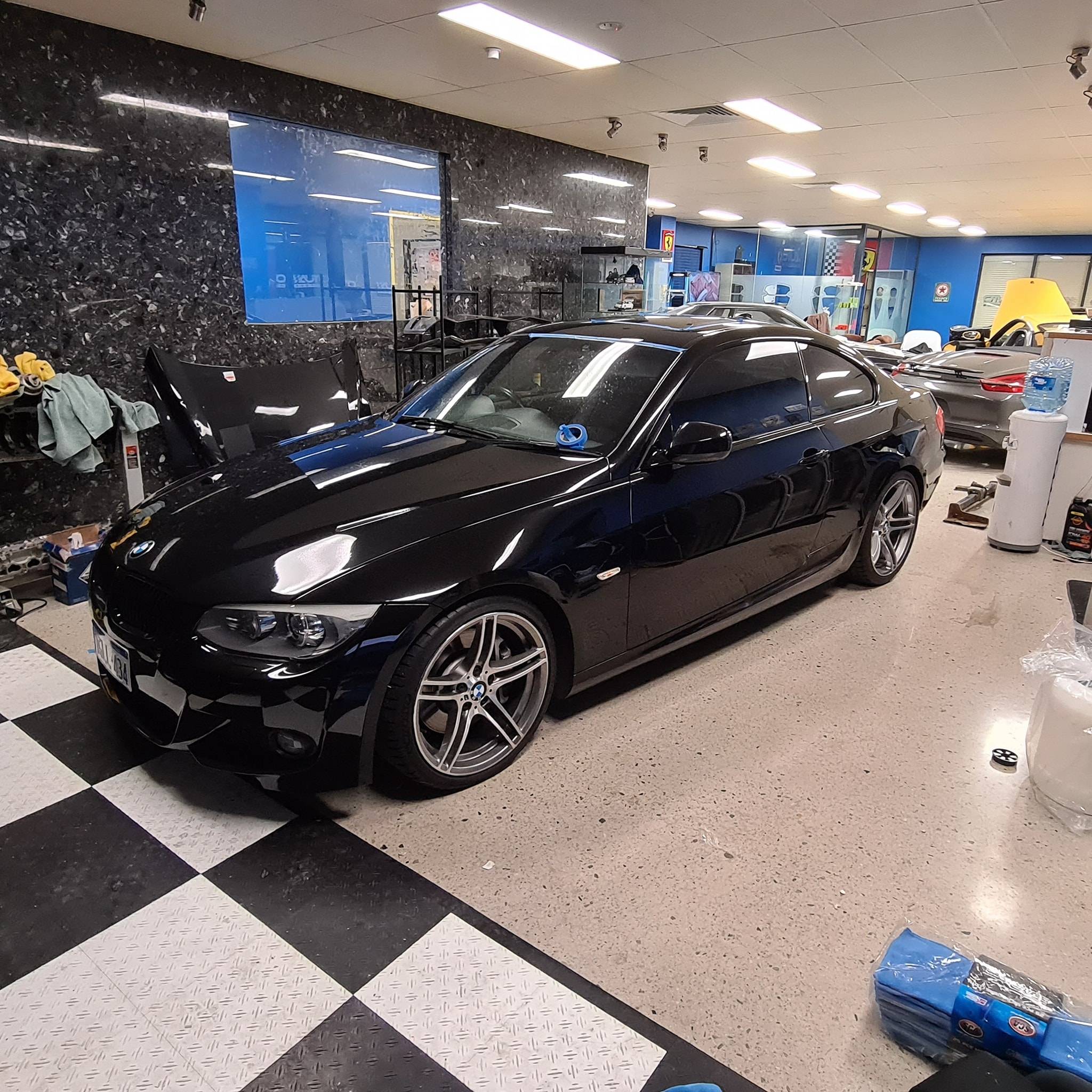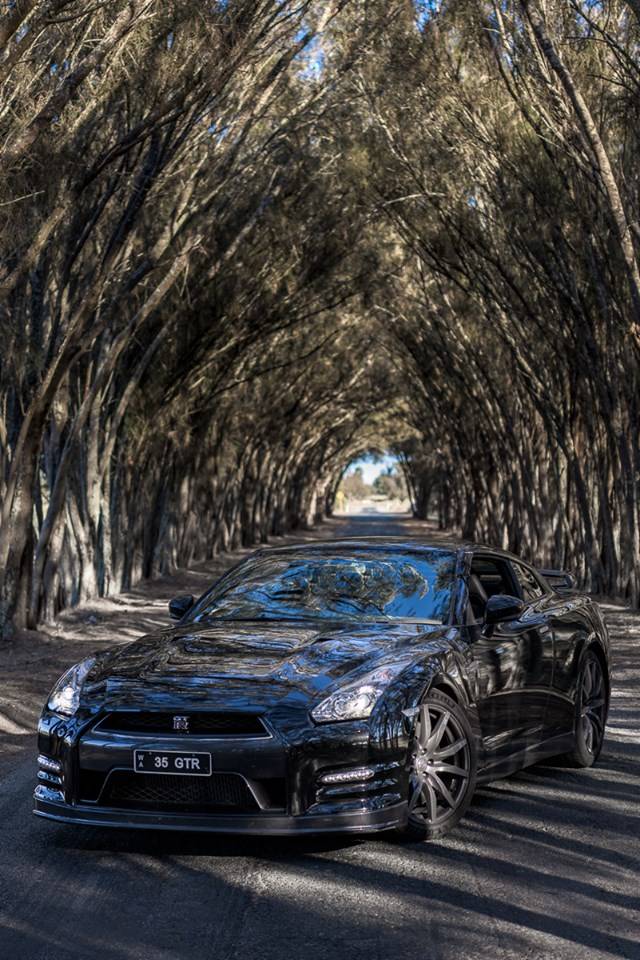 Enviable Gloss, Extreme Protection
Ceramic Coating forms a Semi-Permenant bond with your paint.

This makes it the perfect, cost-effective way to protect your vehicle which saves you on maintenance costs and time!
DESTINY is Auto Exotica's DIY ceramic coating kit which allows you to get long-lasting, professional grade results at home!
FAQ
Q. How Long does Destiny Last?
A. Depending on the use and washing frequency, Destiny will last 2-4 years
Q. Will it protect against Stone Chips?
A. No coating will protect against stone chips. Ceramic coatings will protect against mild abraisions and swirlmarks but stones and hard scratches will still cause damage.
Q. How soon after application can I get it wet?
You should keep your car dry for 24 hours after application but the coating will be touch-dry in around 30 minutes.
Q. When can I wash my car?
You can dry your car in 7 days after application - avoid using any chemicals to clean it in that time.
✅ Premium, Professional grade Ceramic Coating
✅ All you need to professionally coat your car
✅ 3-5 year lifespan
✅ Deep, lustrous Gloss
✅ Protects from UV
✅ Protects from Chemical attach (acid rain / industrial fallout, bat and bird droppings, road grime
✅ Super hydromphobic, making your car easy to clean
✅ 9H hardness
Options:
Coating Only - Includes Coating, Applicator, Cloth and block
+ Paint Prep - As above plus 500ml of Paint Prep Spray - to give a final clean before application (reccommended if you don't have your own solution to use)
+ Paint Prep and Primer Polish - As above plus 500ml of primer polish, to give a final polish before coating (reccomended if you don't have a fine polishing compound to utilise before coating)
---
More products in the range..
---